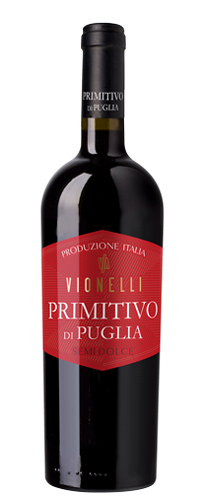 Semi Dolce
Red semi-sweet wine, made from 100% primitivo grapes grown in the Apulia, also known as the "heel of Italy".
A beautiful ruby ​​color with a purple tone. Intense, concentrated fruit bouquet with a predominance of plum and cherry aromas.
A full, round wine with pleasant silky tannins and a long finish.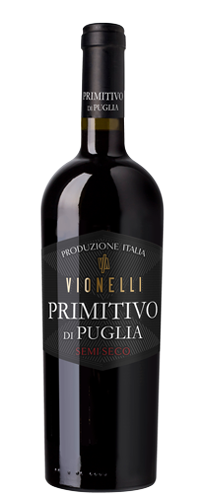 Semi Seco
Red, semi-dry wine. Primitvo strain, grown in the Apuglia region, also known as the "Italian heel".
It gives the wine an intense purple color. Well balanced with palpable tannins, low acidity and long finish.
Ripe notes of red fruit combined with cocoa will delight even the most demanding wine connoisseurs.
taste: semi-sweet


Serve with: aperitif, desserts, ripe cheeses.


Serve with: red meat, Italian cuisine, spicy dishes.